We procure electrical equipment, architecture equipment and mechanical equipment in the U.S., which we export to and sell in markets outside that country.
Hexel Tech Engineering's principal business is procurement for U.S. military bases in Japan, and we operate sales offices in the U.S. and Japan. Moreover, we provide the services that best meet our customers' needs, from proposing materials to arranging logistics, while capitalizing on our network of manufacturers, distributors, and logistics companies.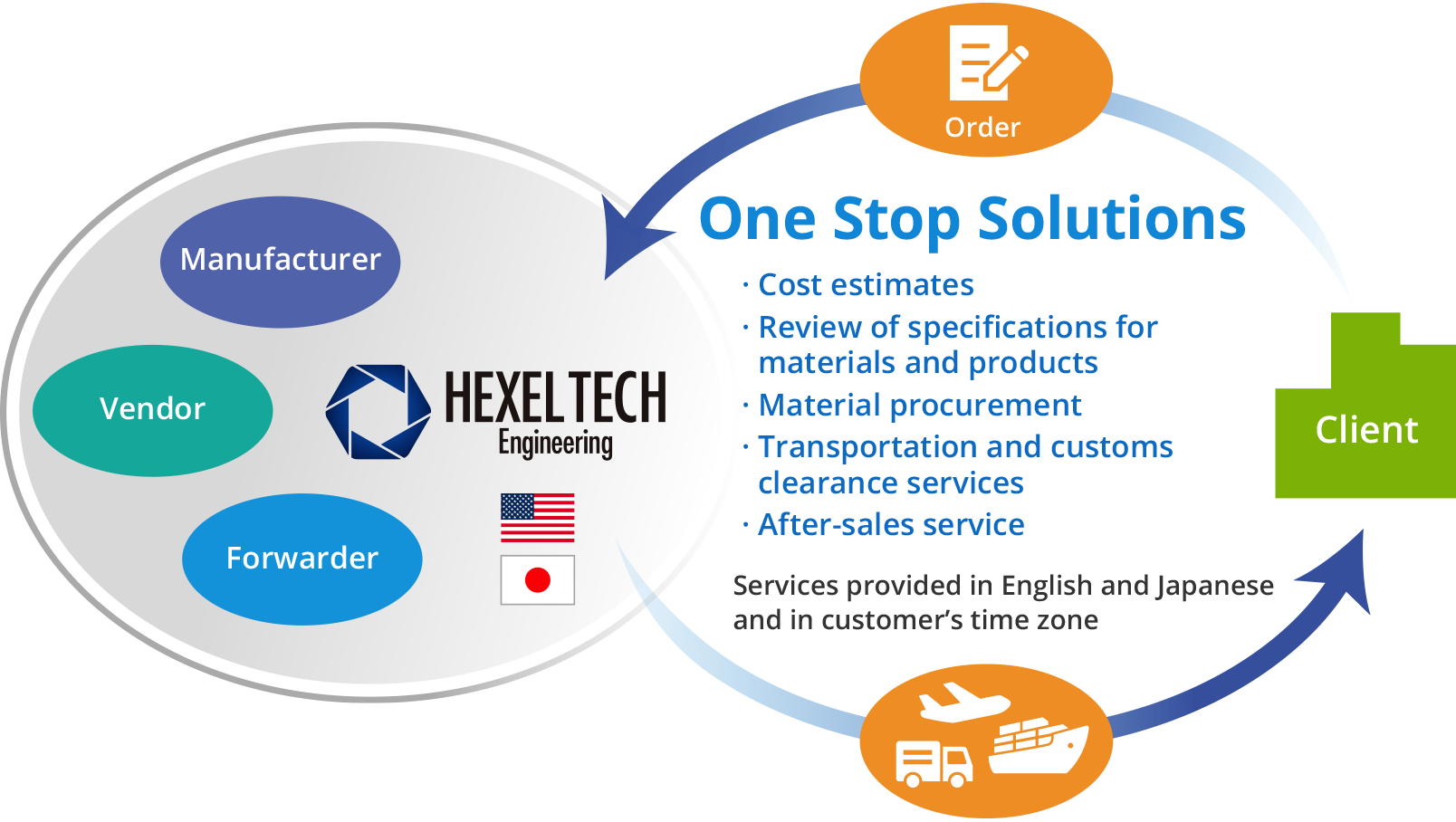 Material Supply
After receiving a procurement request, we quickly prepare a cost estimate, then identify and provide the specific materials required by that customer, drawing from an extensive selection and our network of U.S. manufacturers and suppliers. We receive inquiries in English and Japanese.
Technical Engineering Support

Drawing from our accumulated technologies and experience, we review the specifications and requirements our customers request and provide optimum solutions in terms of specifications, materials, testing reports, and operation and maintenance manuals.
Logistics Support

We ensure the safe delivery of products to the designated destination through optimum logistics solutions, which combine domestic transportation in the U.S. and procedures for exports and customs clearance.
After-Sales Service

We continue to provide excellent customer support after delivery. Should a customer experience a problem, they are always welcome to contact us.